The Sedona Vortex Girlfriends Getaway Retreat (It's Not Just for Girls!)
---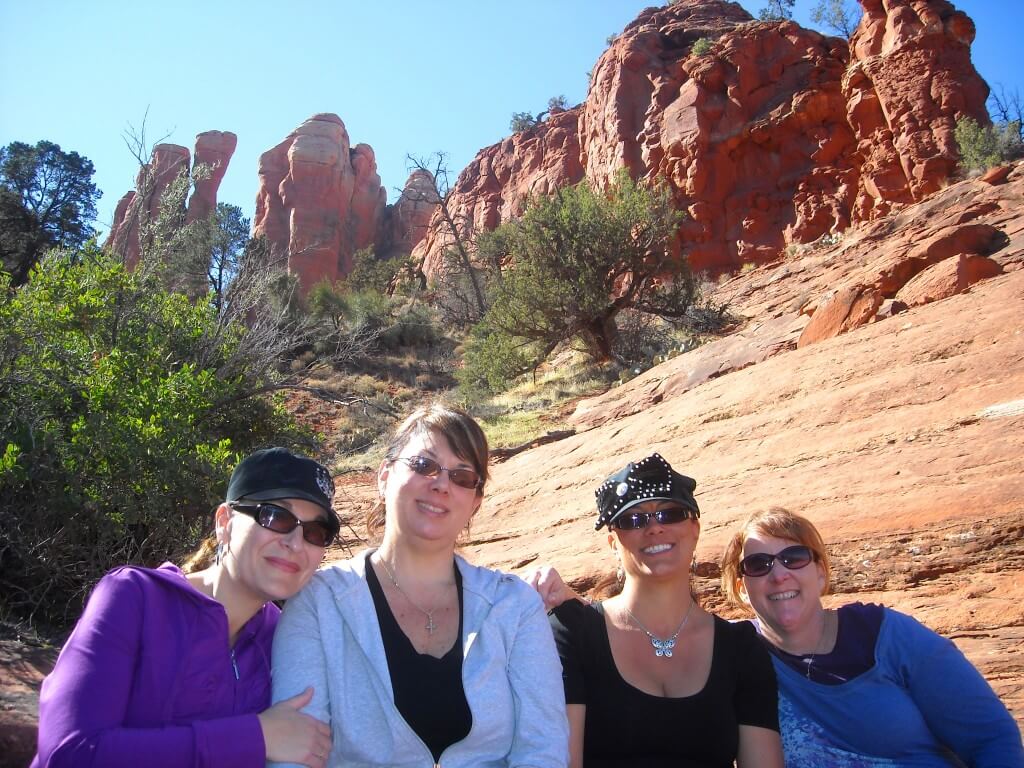 Our Girlfriends Getaways are available all year long, whenever you and your friends can get away, we will be here! And it's not just for girls! This is a getaway with a distinctly Sedona flavor and it works well for groups of friends of both sexes, as a sisters' getaway, a mother/daughter adventure–or any combination of your favorite people you can come up with. Our Girlfriends Getaway Retreat is an opportunity for you and the people you care about to reconnect with each other, recharge your spirits and remember to celebrate what is truly important in your lives. You will return home relaxed, renewed and maybe even reinvented!
This is more than just a getaway–it's a bonding and an expanding and an awakening that you  will never forget. This is a fabulous way to celebrate the milestones in your life. Come experience the Spirit of Sedona and the Spirit of YOU!
---
The Girlfriends Getaway Retreat Includes:
A Sedona Vortex Tour and Life Coaching
Learn all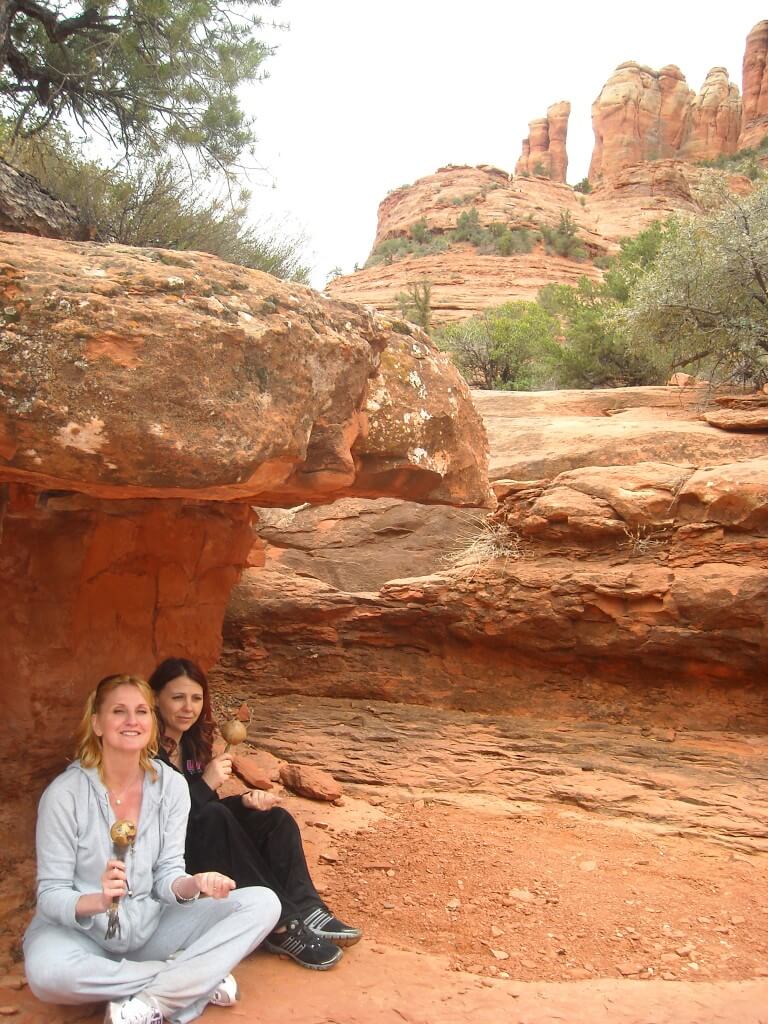 about the energies of the Sedona vortexes, how they will be affecting you during your stay and how to harness their energies for growth and clarity in your life. You will set strong intentions for your own personal growth and spiritual expansion.
(4 hours)
A Chakra Tour 
You will hike out onto the red rocks and experience a chakra clearing and re-energizing session. Your guide will teach you all about the chakras and give you valuable visualizations, breathwork and meditations to keep your chakras and your emotional body balanced.
(2 hours)
Two Private Sessions Each:
A Dosha Consultation
This is a private session with our Ayurvedic consultant to learn about your own unique doshsa and how it affects your life. It is very revealing. You will definitely get an "ah ha!" moment. Our consultant will share tools with you to gain balance and harmony in your life.
A Jin Shin Jyutsu Healing Session
This is a powerful and highly effective healing modality from Japan. Our Jin Shin therapist, Aurora, is a master of this technique. Your session will take place in your secret little garden healing retreat. She will share with you techniques to gain peace and harmony and pain relief at home.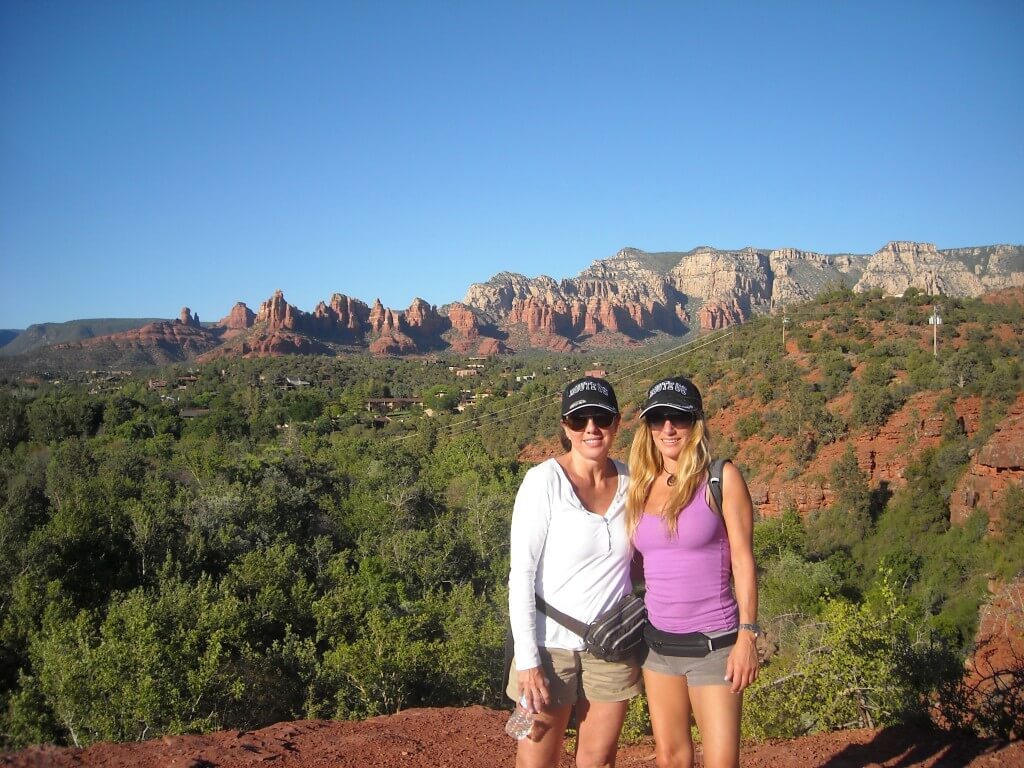 This is a profoundly relaxing and deeply healing experience.
$1,200. for
two girlfriends
$1,600. for
three girlfriends
$2,000. for
four girlfriends
$2,400. for
five girlfriends
$2,800. for
six girlfriends
Plus an added bonus: Each girlfriend will also receive a welcoming packet with a journal.
The Sedona Girlfriends Getaway is 2 to 2.5 days long.
(Accommodations and meals not included. We can make recommendations and assist with booking lodging if you like.)
---
Additional Sessions to Personalize Your Retreat
You may also like to add additional sessions while you are here. We recommend:
A Sedona Vortex Yoga Tour
Enjoy the amazing experience of yoga on the rocks. You will experience the grace of poses attuned to the individual energy of each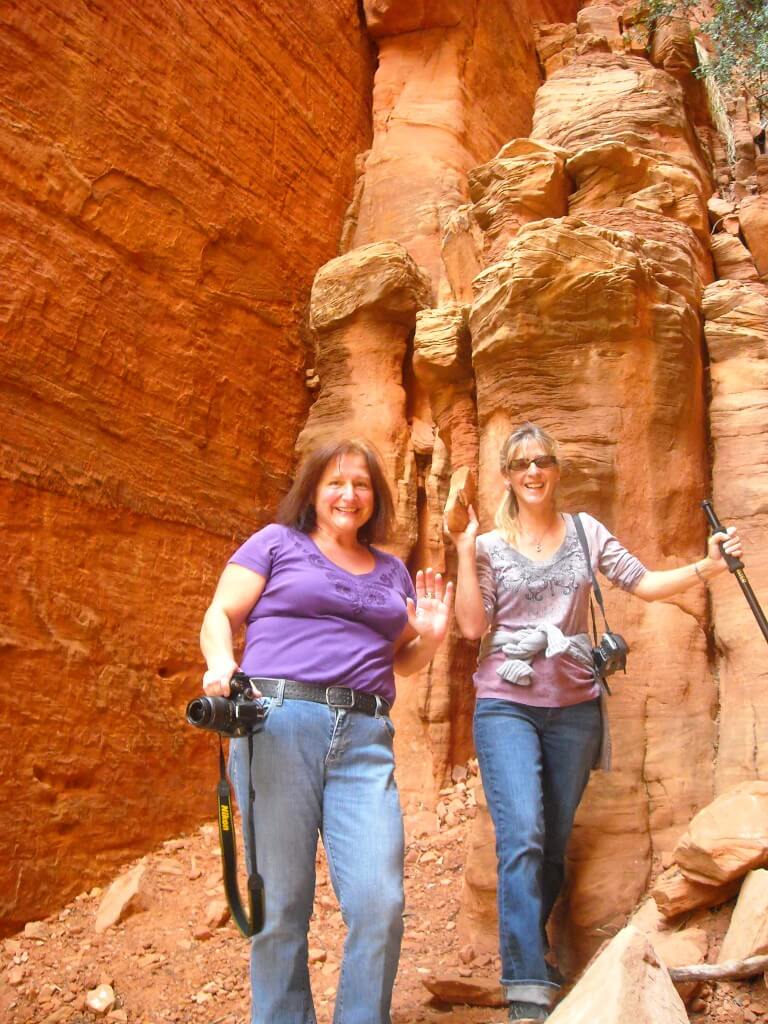 vortex and learn how to translate the energy into movement. Cleanse and purify, activate and energize your chakras. A whole new spin on Power Yoga. This is Sacred Vortex Power Yoga! Here in Sedona, the East meets the Southwest and it will never be the same again. The vortexes are daily revealing new poses such as Butte pose, Raven pose, Roadrunner pose, Thunderbird and more! Hiking, asanas and meditation on a Sedona power spot with one of Sedona's finest teachers. OM SHANTI!
(2 hours)
Reiki
Reiki is a Japanese healing technique for stress reduction and relaxation that promotes healing. It is deeply profound and moving, amazingly relaxing, healing and restorative. Reiki is used in many hospitals to enhance and speed healing and give comfort and pain relief.
(60 minutes)
Massage
Deeply relaxing, regenerating and therapeutic. Choose from Swedish massage, deep tissue massage, sports massage or aromatherapy.
(60- and 90-minute sessions)
How To Be Psychic

This is an in-depth session with one of Sedona's finest psychics to learn how to access your own inner knowing and Psychic ability.  You will have new tools for going within and seeing with clarity through your third eye.  We all have innate psychic abilities -we are all intuitive beings.  It is time you learned to open and connect with your birth right.  Look to yourself for wisdom and connection.  (60-minutes )
The Girlfriend's Getaway is a perfect thing to do with your wedding party if you are planning a Sedona wedding. We can help you with that. You may also choose to add a tour to your retreat or any of our 20+ optional sessions.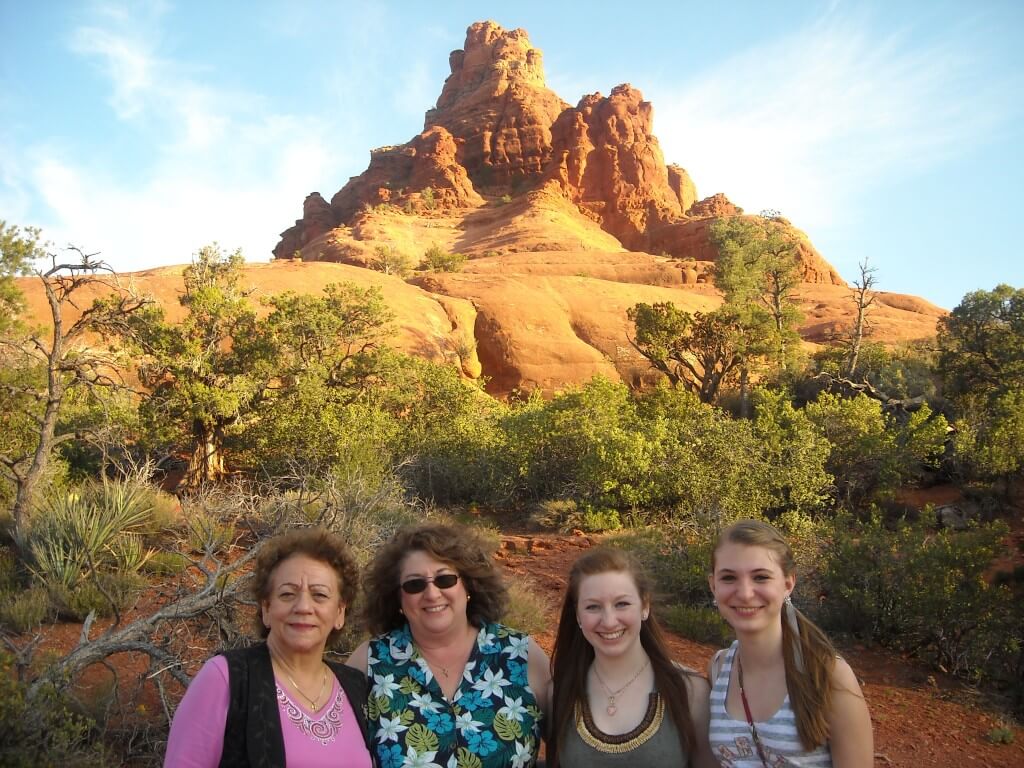 ---
The Sedona Girlfriend's Getaway Retreat is a expansive, fun and fabulous way to explore Sedona's amazing energy and get away to a great adventure with your favorite people. To gain more insight about what the Girlfriend's Getaway can do for you, call us at (928) 282-0993.