Spiritual Transformation Doesn't Just Happen Because You Visit Sedona, Arizona…
But the good news is there ARE ways you can maximize the potential for transformation while you're here.
Sedona Vortex Retreats helps you find the spiritual renewal you're seeking when you make the trek to Sedona.

Call Now (928) 282-0993
Our Private Sedona Vortex Retreats are the perfect way for you to experience the Magic of Sedona while maintaining safe Covid-19 protocols.
What makes our retreats so outstanding?

You'll go right into the heart
of the vortex energy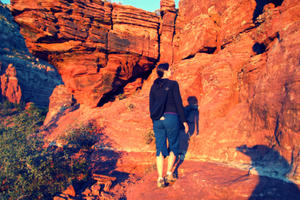 Oh, those gorgeous red rocks.
That amazing energy!
You want to be right in the middle of it.
Not stuck in a building or whizzing past it in a jeep.
You'll want to put your hands on the rocks and your feet on the earth and feel the closeness of nature and the pulse of spiritual energy all around you.
We get it. You're coming to Sedona to experience the magic.
And to remove yourself from your everyday world.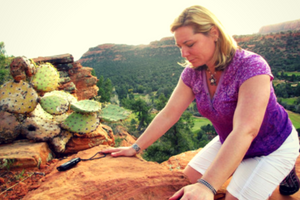 That's what makes our retreats so unique.
We're one of a tiny handful of companies companies selected by the US Forest Service who can legally take you right out on the rocks to do spiritual and shamanic work with you directly at the vortex sites.
"I wanted you to know that my personal retreat today was the most powerful spiritual experience I've had thus far in my life." — Mary Ellen Connett
Book Your Sedona Retreat Now!
Our Covid Protections Operating Policy follows the current CDC, Forestry and City of Sedona rules and guidelines:
You will be following behind the guide in your vehicle
Once on trails you will practice social distancing of 6 feet at all times
You will bring a mask (or scarf with you in case of need for when social distancing is not possible)
Please do not shake hands with or touch your guide.

You'll be guided by world class
guides, counselors and healers
You know, it's really not that difficult to locate a vortex site.
But it's another thing entirely to be guided by experts who know how to work with Sedona's powerful vortex energies.
They'll guide you in connecting deeply with Spirit.
They'll help you remove the blocks that prevent your own connection.
And they'll move your heart, mind and soul to a place where your spirit can soar.
"This was one of the best experiences for myself and my friend, too. We had an absolutely wonderful, heart lifting, spirit-cleansing, brain expanding and joyous experience. Godspeed the same to all of you."
You'll follow a schedule tailored perfectly to you and your goals
After all, with a private retreat, it's all about you.
And that means you individually (and with any special souls you choose to go on retreat with).
Your goals.
Your connection.
Your experiences.
Your transformation.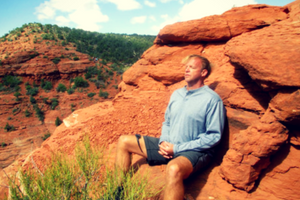 Not some random group of people.
This is your time to connect and go deeper.
So you'll choose a retreat package that resonates strongly with you. And then you'll be guided to customize your schedule to align closely with your innermost goals and desires.
"I don't think I could ever come close to saying enough that would completely express how much we loved our experience. I would recommend this to anyone, at any time, for any reason if you are seeking this kind of experience. Open your heart, come here and be rejuvenated and inspired by these souls who will make sure you leave with a smile on your face and in your heart! " — Roxanne Denise Flynn-Webb
Make your trek to Sedona the next step in your spiritual awakening. Call Now (928)282-0993
---
---
Sound Healing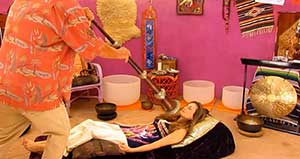 A POWERFUL AND TRANSFORMATIONAL EXPERIENCE
Using a multitude of instruments from various traditions, drums, rattles, Tibetan bowls, bells, horns, conches, flutes and more, your guide will create a sound bath.
The sound bath cleanse will clear past patterns and old stuck beliefs and addictions. It will cleanse and clear the aura and chakras. Rebalance and regenerate the body, mind and spirit.
---
Now the Power of the Vortexes can be experienced in the comfort of your own home with a VORTEX ZOOM SESSION.
If you are socially isolating & choosing a staycation this Winter & you're tired of Netflix, puzzles & other distractions - Book a VORTEX ZOOM Session with our Shaman Akal to accelerate your spiritual growth and expand your Soul. Heal, forgive, set intentions to create the future of your dreams, uplift your perspective and stay focused on what really matters - Compassion and LOVE.
For more information click here
---
Spiritual Guidance via Phone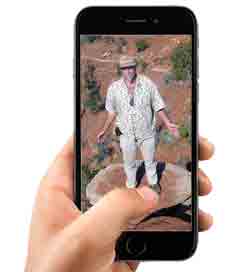 If you would like more spiritual assistance in how to navigate these times, Akal offers spiritual counseling sessions via phone.
---
Book Your Sedona Retreat Now!
Book Now
---
---
Free Guided Meditation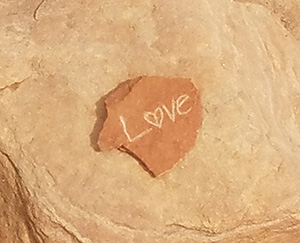 OUR GIFT TO YOU IN THESE CHALLENGING TIMES
We are sending you the power of the Spirit of Sedona to uplift your Spirit and strengthen your soul.
You are not alone. We are all ONE.
It is more important than ever to be grateful for even the smallest of wonders and to Open your hearts and uplift your emotions.
Choose to Be Grateful, calm and a Mood Elevator for yourself and for your Loved ones
For now, lie back, relax, breathe deeply and immerse yourself in this Healing Guided Meditation we have created for you.
---
---
Book Your Sedona Retreat Now!
Book Now
Millions of People Visit Sedona Each Year Seeking a Spiritual Experience...
And Many Leave Without It!
Don't be one of them. Get our 26-page guide on the secrets of harnessing Sedona's vortex energy so you can make the most of your time in Sedona.