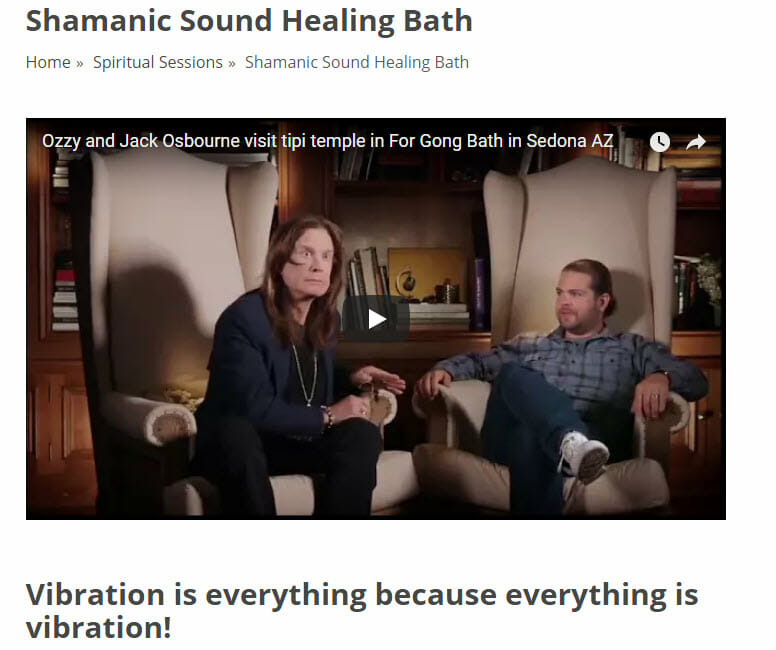 Ozzy and Jack Osbourne experience a sound/gong bath in a tipi temple in Sedona AZ with David Akal Jaggs. . From episode 6 season 2 of Ozzy & Jack's World Detour. Clip used with permission.
---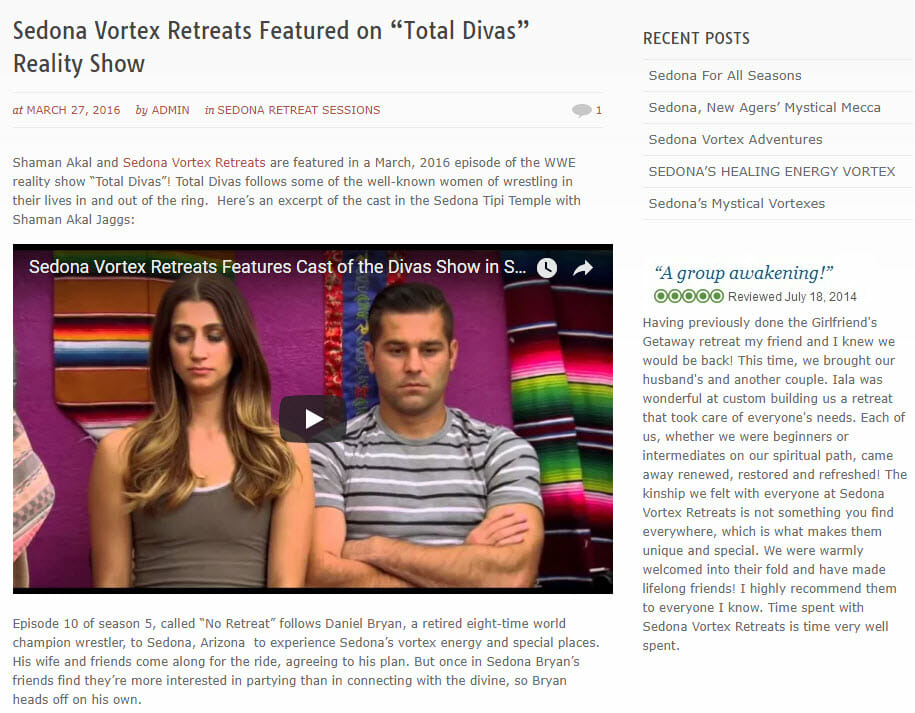 Sedona Vortex Retreats is featured on the latest episode of the WWE reality show "Total Divas," which aired on Tuesday, March 22nd on the E Network. The segment making the final cut is of Total Divas cast members going inside the Tipi Temple for a sound healing with Shaman Akal Jaggs.
On episode 10 of season 5 of Total Divas, Bryan Danielson, an eight-time world champion wrestler, now retired, who went by the professional name of Daniel Bryan, heads to Sedona, Arizona for spiritual retreat and detoxification.
Cast members met with Shaman Akal Jaggs of Sedona Vortex Retreats. Shaman Akal led the group through a sound healing ceremony at the Sedona Tipi Temple, visited the Amitabha Stupa and conducted a medicine wheel ceremony at the Buddha Medicine Wheel.
The full press release can be seen here: https://goo.gl/CPgy1x
---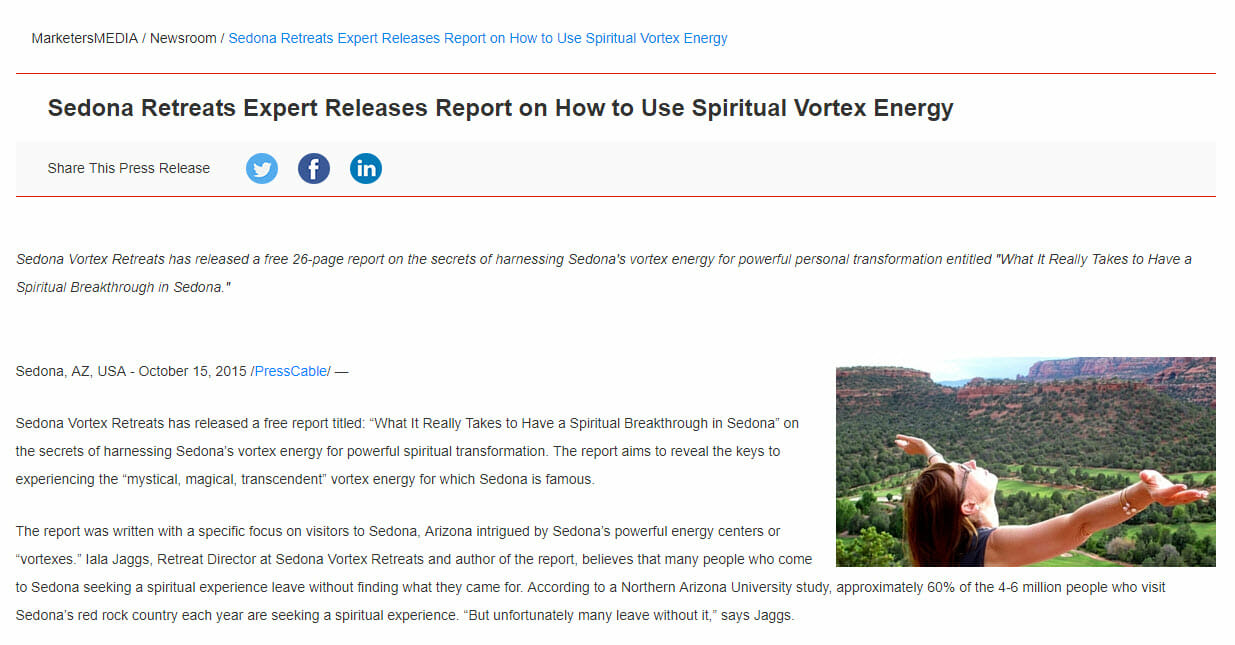 Sedona Vortex Retreats has released a free report titled: "What It Really Takes to Have a Spiritual Breakthrough in Sedona" on the secrets of harnessing Sedona's vortex energy for powerful spiritual transformation. The report aims to reveal the keys to experiencing the "mystical, magical, transcendent" vortex energy for which Sedona is famous.
The report was written with a specific focus on visitors to Sedona, Arizona intrigued by Sedona's powerful energy centers or "vortexes." Iala Jaggs, Retreat Director at Sedona Vortex Retreats and author of the report, believes that many people who come to Sedona seeking a spiritual experience leave without finding what they came for. According to a Northern Arizona University study, approximately 60% of the 4-6 million people who visit Sedona's red rock country each year are seeking a spiritual experience. "But unfortunately many leave without it," says Jaggs.
The Report "What It Really Takes to Have a Spiritual Breakthrough in Sedona" can be downloaded at https://www.sedonavortexretreats.com/get-sedona-vortex-retreats-special-report/
The full press release can be seen here: https://goo.gl/2f5yYY
---
---