An Open Letter to People Who Want to Experience the Magic of Sedona, Arizona
"A Sedona Vortex Retreat
Is the Fastest Way to Spiritual Connection,
Awakening and Enlightenment"
(that DOESN'T Involve Sitting Naked
in a Cave in the Himalayas!)
From the Desk of Iala Jaggs
-Sedona, Arizona
Dear Friend,
What does enlightenment have to do with getting naked in the Himalayas?
Well, nothing really.
But we've all heard the story about the yogi who goes off to the Himalayas and attains enlightenment by meditating in a cave day and night.
So, why does he do that?
Well, it's because…
He desires to remove himself from worldly vibrations
He seeks solitude so he can hear his inner voice more clearly and
He's working off his negative karma through hardship and suffering
---
So much for the SLOW and PAINFUL way of awakening!

Here's the thing…
Most of us are NOT going to trek off to the Himalayas anytime soon.
But what if it DIDN'T have to be like that?
What if instead…
You could remove yourself from worldly vibrations and experience the solitude you need somewhere far friendlier and closer to home?
What if that place was known for its captivating beauty?
And what if it was able to help you with the spiritual acceleration and renewal you seek without a lot of pain and suffering—and in FAR less time?
Honestly, which path would YOU prefer?
---
---
Enter Sedona, Arizona…
Sedona, Arizona is truly a unique place in the world!
Even though it's a small high desert community in Arizona, Sedona gets 4-6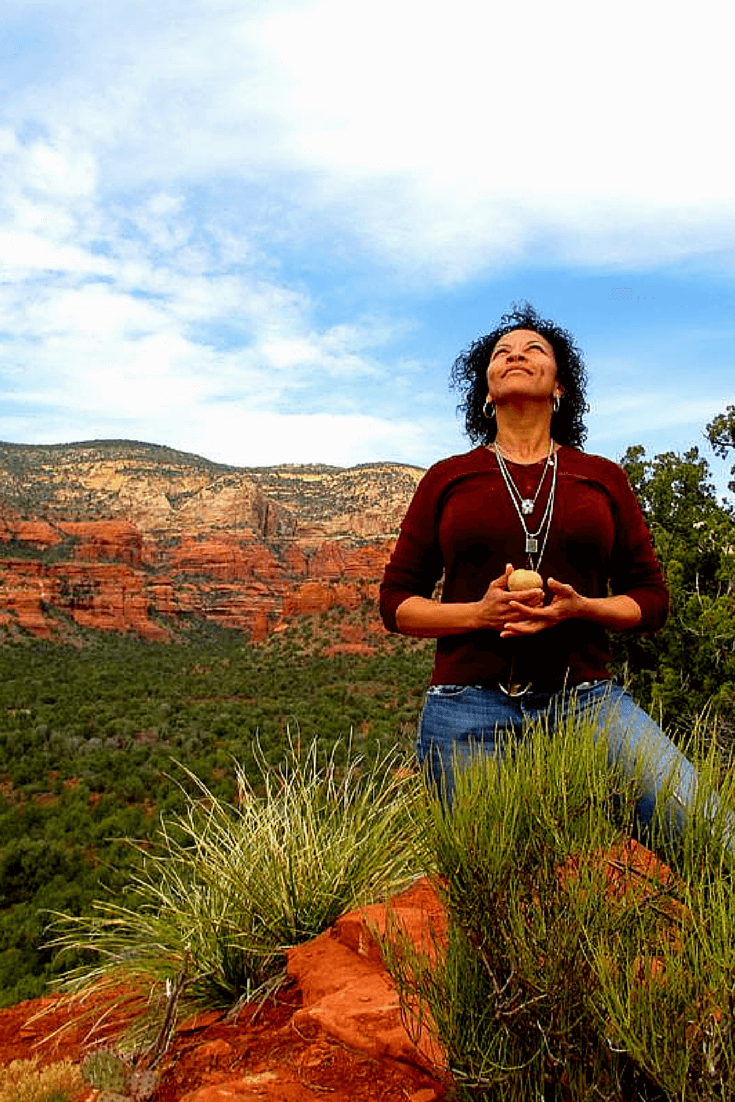 million visitors a year. And that's largely because Sedona is best known for its numerous vortex sites—places of powerful geomagnetic energy that occur where the earth's ley lines cross.
People come from all over the planet to "dip into" Sedona's energy field for personal healing or perspective.
Now this isn't just some modern fad.Or just to see what an infusion of vortex energy can do for their life.
Native Americans made pilgrimage to Sedona for their spiritual ceremonies for a
thousand years. And native cultures have prophecies about the land of the red rocks where people of all races will come together for the healing of the planet.
There's also a local saying that points to Sedona's specialness quite nicely.
---
God created the Grand Canyon… but he lives in Sedona."
And as if vortex energy wasn't magical enough all by itself…
Sedona is also world renowned for its breathtaking beauty. Named "One of the 10 Most Beautiful Places in the US" by USA Today, Sedona is a unique
combination of gorgeous red rock formations, white granite cliffs, high desert pines and other natural delights.
Painted wildflowers…
Abundant wildlife…
Cool creeks…
Incandescent rainbows…
Azure skies…
You'll find it all in Sedona
What does all this have to do with "enlightenment"?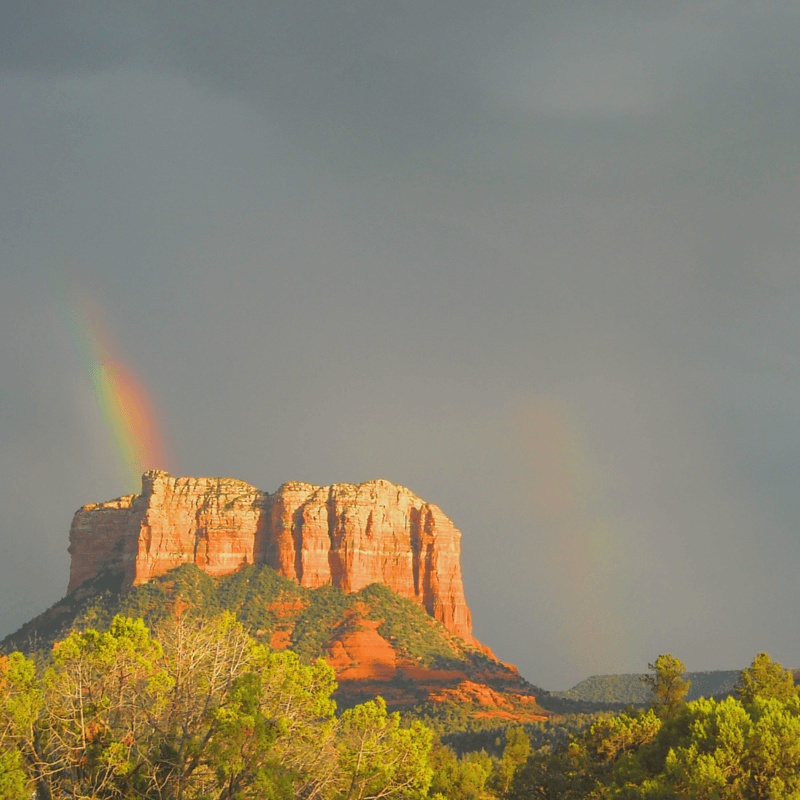 Well, Sedona's energy will intensify your experience here. That's what people come to Sedona for, after all.
But did you know it's also possible to USE Sedona's vortex energy to ACCELERATE your spiritual awakening?
Getting the expert guidance you need to work with the energies to create deep, lasting personal and spiritual transformation can mean the difference between…
having "a lovely vacation"
and having what Roxanne Denise Flynn-Webb of Arlington, Texas described as a…
"heart-lifting, spirit cleansing,
brain expanding
and joyous experience"

that changes your life forever….
That's powerful stuff!
This was truly one of the most wonderful experiences in mine and my

friend's life. I don't think I could ever come close to saying enough that would completely express how much we loved our experience. We had an absolutely wonderful, heart-lifting, spirit-cleansing, brain expanding and joyous experience."

Roxanne Denise Flynn-Webb 

Arlington, TX
What it comes down to is this… You can go on vacation to relax and have a good time. Or you can go on vacation to relax, have a good time and have an unforgettable, life-changing experience.
With a Sedona Vortex Retreat, your "time out" in Sedona becomes not only a rejuvenating, awe-inspiring adventure, but also a vision quest of the highest order.
LOOK, life is often shorter than we think and…
There are only a handful of times in your life

you'll be able to call your "Best, Life-changing Moments"
Times of major significance and deep impact.
Wow moments.
Like the birth of a child.
Or meeting the love of your life.
Or finally succeeding at something you've really wanted.
Now, some of these moments you seem to have control over…and some of them you don't.
But accelerating your awakening in Sedona is not a matter of chance.
There are a few things you need to know if you're interested in turning your trip to Sedona into a "once-in-a-lifetime" experience.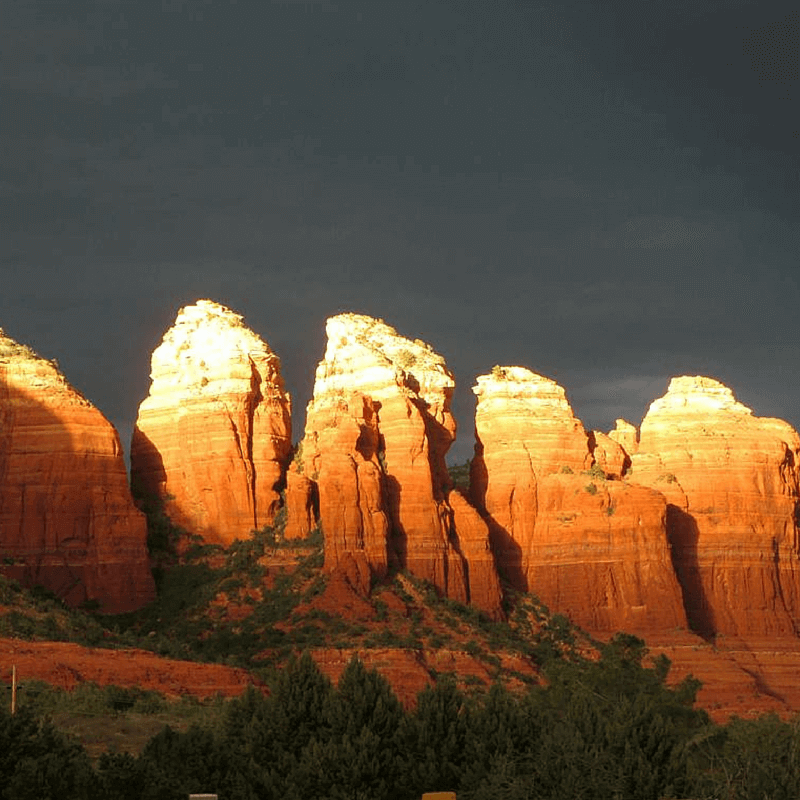 Like what?
You can achieve amazing, life-changing results in just a few days*. The energy is THAT powerful.
But coming to Sedona is only the first step.
For best results, you'll want to take some time to set intentions for the energy you'll be experiencing.
Then you'll want to go out on the land and connect with the best vortex sites for the purposes you have in mind and experience the energy and Sedona's great beauty first hand.
(You see, some vortexes have energy that helps you go deeply inward. Others aid you in balancing your energy. And still others are known for their ability to magnify whatever you're experiencing and broadcast it to the Universe.)
Then you'll need to CONNECT with the right people when you're here…
Guides with whom you resonate and who make you feel blissfully at ease.
People who are highly skilled in helping you use the energy for your highest good.
Because it's only experienced, world class teachers, guides and facilitators like our "Sedona Sages" who will make your Sedona retreat ONE OF THE MOST IMPORTANT THINGS YOU WILL DO IN YOUR LIFE.
Clients repeatedly report: 
"Sedona Vortex Retreats gave us the transformation
we DIDN'T find on other Sedona retreats."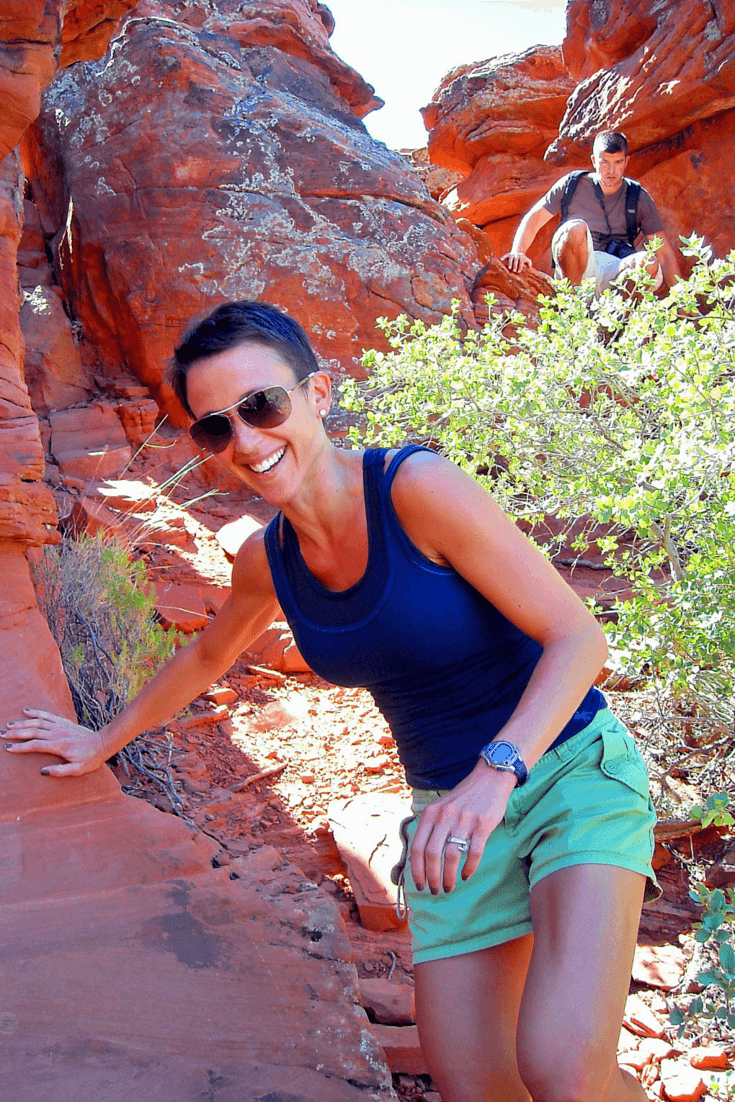 At Sedona Vortex Retreats, all our guides and facilitators are hand-selected by me.
And I choose only the very best, proven healers, teachers and guides.
People who can and will make a profound difference in your life.
You'll not only get to see the gorgeous countryside and red rock landscape Sedona is famous for, but we'll take you out into theheart of the vortex energy to the power spots best suited for you and your goals.
There you'll experience the land and the vortex energy in a very up close and personal way.
We'll make sure you'll have everything you need to feel safe and comfortable when you're out in wilderness areas and we'll hold space for you when you go inward.
You'll also have the guidance and facilitation you need to work with the different types of vortex energy, use the energies appropriately, maximize their effectiveness and focus on the things that are unique and important to you.
Then we'll help you integrate those powerful energies into your life for lasting change.
We've spent 10 years perfecting our retreats,
but their success has revolved around 1 simple thing…
And that one simple thing is
Unfortunately, disconnection from Spirit is an epidemic that affects us all from time to time.empowering people to believe in, feel and trust their own direct connection with Spirit.
Stress can do it.
Illness.
Trauma.
The death of a loved one or the breakup of a relationship.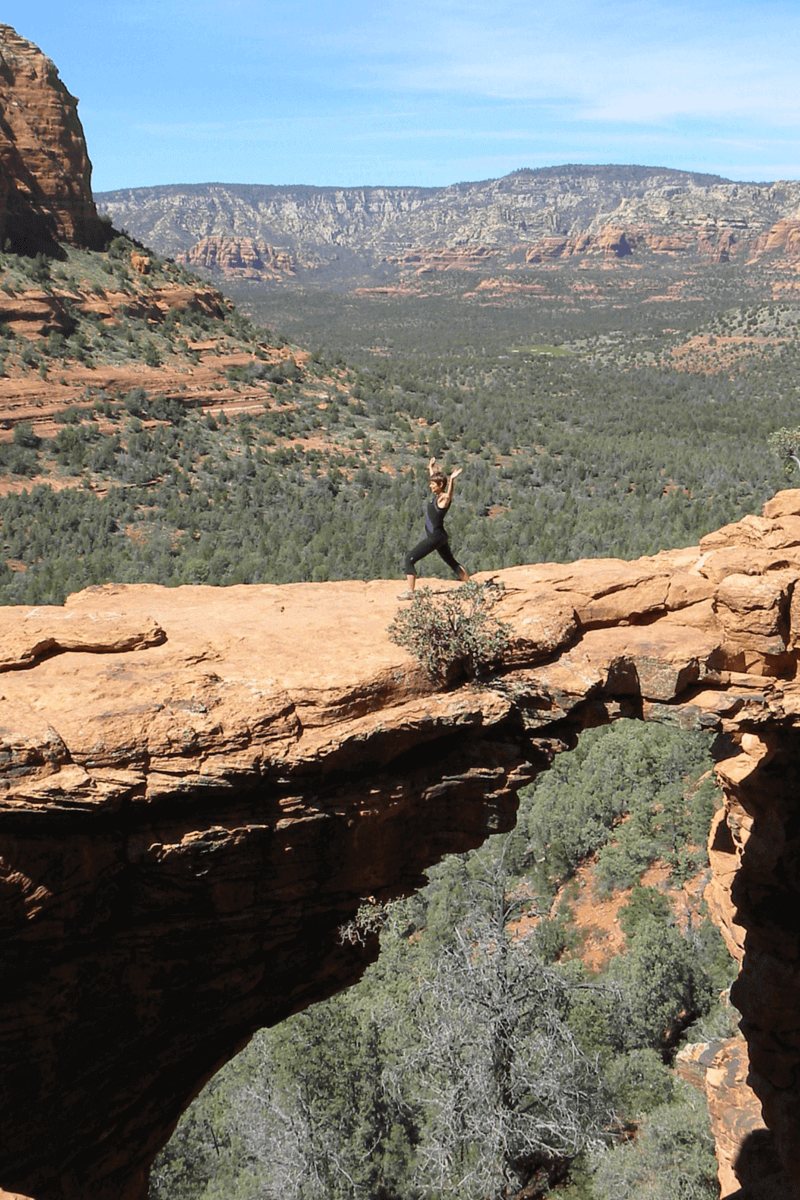 Even boredom with your routine, hanging around negative people or going to a soul-sucking job day after day.
There are so many ways we can lose our way, forget what's important, feel out of touch or inwardly off somehow.
…Where is the joy you know life can hold?
…How can your life be amazing again?
…How can you reach your personal and spiritual potential?
No matter what your beliefs or practices, your connection with Spirit—feeling the divine within yourself, within nature, within everything and everyone around you—is the ONE GREAT, TRUE SOLUTION for whatever isn't working in your life.

Life changing! Akal is truly gifted and he tailored the rest of the day around my struggle and helping me find the answer that was right before my eyes, but blind to me. He also engaged my husband in his own language, linking the three of us together in a higher way. He offered a shamanic ceremony to me which was incredibly healing. I owe him more than a simple thank you."
Brenda Erickson
My husband Akal and I came to Sedona over a decade ago and felt an immediate connection to the land and to the Spirit of Sedona.
As teachers ourselves, it was natural for us to start helping people find the experiences they were coming to Sedona for, but not having on their own.
Sedona Vortex Retreats was created to assist you in taking the next step forward in your soul's evolution.
moving through grief Whether that means…
finding forgiveness or healing
getting clear on your direction or purpose
reconnecting with someone special
finding self-love
or opening up your whole being to the Universe.
The Sedona vortex experience at its best is a life-changing experience. And that's what Sedona Vortex Retreats delivers.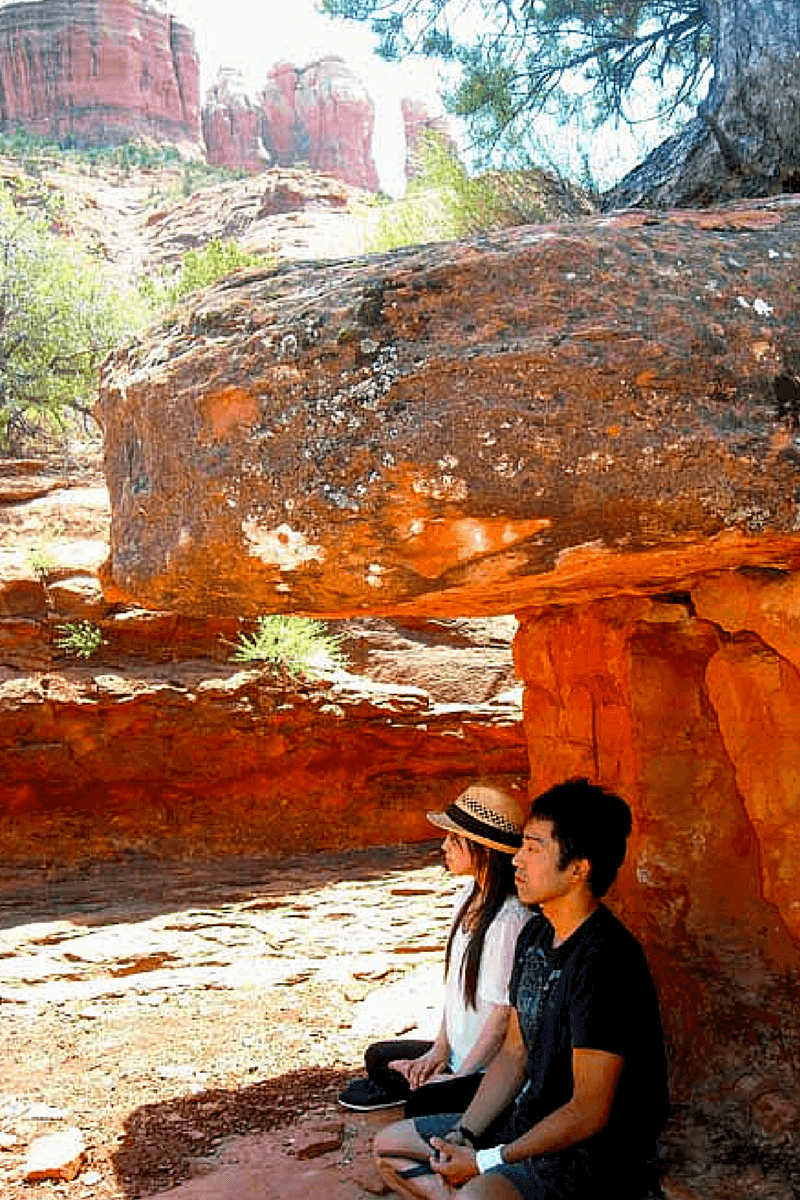 We routinely see people's lives changing in miraculous ways as they receive guidance in how to utilize the powerful energy found in this beautiful place.
It's truly humbling to witness
.
Spirit + Vortex Energy + Expert Guidance = WOW!
When you're connected to Spirit and using the vortexes as amplifiers of divine energy, you begin to lock into that feelingwhere you have a deep sense of who you truly are. Then, what inevitably follows is…
Healing…  inspiration…  joy…
more meaning and fulfillment in your life…
the answers you've been seeking…
real connection with others…
even spiritual awakening and enlightenment.
Everything we do at Sedona Vortex Retreats brings you back to your own direct connection, so you don't have to look outside yourself for answers.
And that's why you'll go away completely transformed and renewed from our retreats.
Why it will change your life.
And why the effects are so deep and long-lasting.
After my first visit with Sedona Vortex Retreats my spirit and my life improved incredibly. A year later the results of that retreat were still amazing. But it was such a beautiful experience I have decided to come back every year."

Ami R. Naples, FL
And that means we assist you in a multitude of ways to truly realize that you are a spiritual being having a physical experience.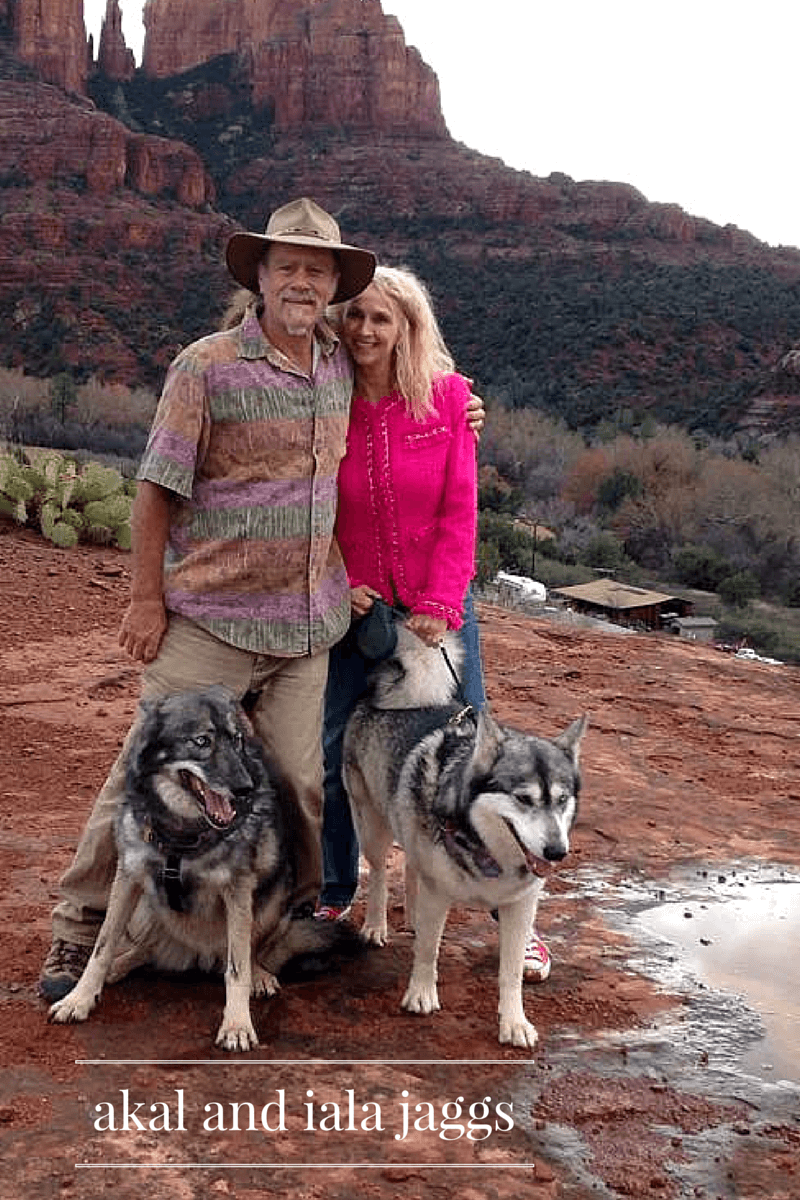 That you are eternal.
You'll be brought back to it again and again much like visiting a country and immersing yourself in its language.While you're in Sedona with us, you will live this truth.
You may already be spiritually inclined.
But giving yourself the opportunity to immerse yourself in Sedona's spiritual energies with the help of very special and intuitive people is something else altogether.
Something amazing happens with this immersion!
At Sedona Vortex Retreats
we look at all problems from a spiritual perspective
On retreat, you'll live in a world where you are seen. Where who you really are is reflected back to you from everyone you encounter here.
And you'll return to your life seeing through new eyes.
In short, you'll reconnect to Spirit in a very powerful way. And that changes everything in your life:
your situation
how you think
how you cope
your attitude
your "issues"
your story
even the people around you
…for the better.
And though it sounds simple enough, actually living in this space of constant connection with Spirit often reveals gifts and graces that will surprise and delight you beyond your expectations.
That's because our retreats are specifically formulated to transform any disconnect with spirit you may be experiencing into the beauty and limitlessness of a deep and loving spiritual connection that lasts a lifetime.
Your lifetime.
So, what do you actually DO on a retreat?
Our retreats are as individual as our participants are.
When you contact us, we'll ask you what your goals are for your retreat and what appeals to you most.
Do you want to reconnect or go deeper with someone special?
We'll design a Couple's Retreat for you.
Do you want to get clear on where your life is going or enhance your spiritual gifts?
Then a Finding Purpose retreat might be right for you.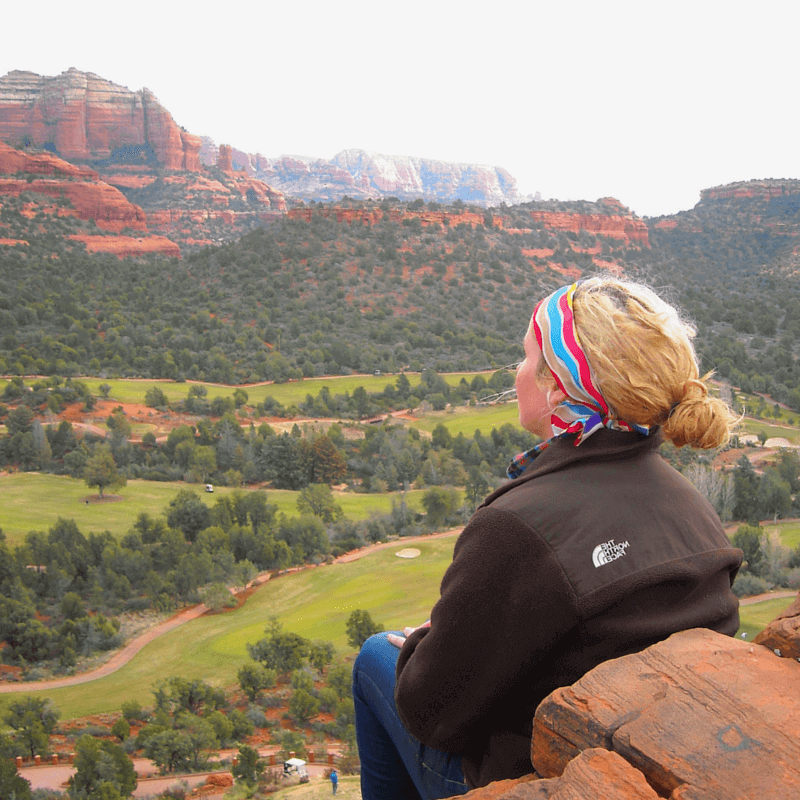 Our other retreat focuses include: the Sedona Vortex Retreat, the Healing Journey Retreat, the Sedona Vortex Yoga Retreat, the De-Stress Retreat, the Sedona Spa Retreat and the Girlfriend's Getaway.
Then we'll use our experience and intuition to custom tailor your retreat to you, or you and your partner, or your small group.
With over 30 tours and sessions to choose from, we'll find just theright fit for you for the perfect Sedona retreat experience.
Some of our offerings include:
Visiting the vortex sites where you'll learn to harness the energy of the vortex to release old patterns, set intentions, create forgiveness and emotional, spiritual and physical healing
Sacred vortex yoga – yoga on the red rocks like you've never experienced before
Medicine wheel teachings and ceremony
Guided hikes to some of Sedona's best kept secret locations
Soul retrieval – restoring the lost fragments of your soul
Past life regression – going to the cause and core of your challenges
Psychic readings – intuitive counseling to illumine your way
Couple's counseling – exploring and enhancing your bond of love
Aura clearing and chakra balancing
and much more!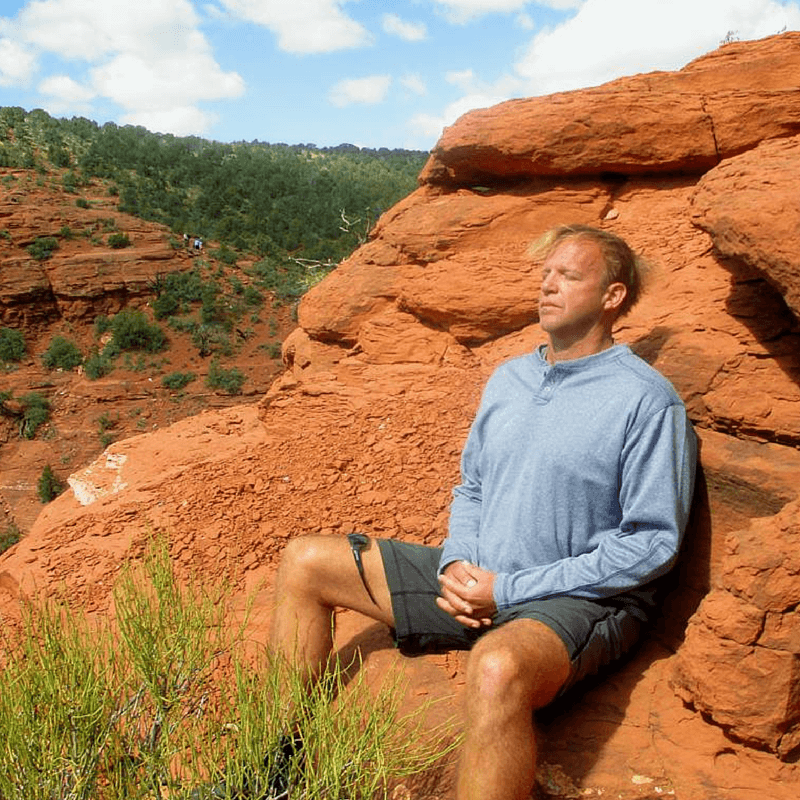 I did yoga hikes among the red rocks, a chakra clearing, Reiki session, meditation in the Tipi Temple, learned about my dosha, past life regression, visit to the stupa, and so much more! The overall experience was deeply moving."

Vienna X. Chula Vista, CA
Besides the "Best Vacation Ever,"
retreat goers also report these deep changes…
Partners who wanted a divorce at the beginning of the retreat often return home with renewed love and a new way of seeing and perceiving their spouse
Many people return from our retreats and report that they're finally able to see the adversity they're facing as the true and deep gift that it is…
Others are freed from victim mentality and feel a new zeal for life and accomplishing their goals
Most people gain a newfound sense of joy and gratitude that they bring into their daily lives
And retreat participants often feel far better physically during and after their retreat. Their energy goes up, pain disappears, weight falls off, healings occur
And that's not even mentioning all the personal spiritual experiences people have!

But don't take it from us. Here's what retreat participants have to say:
Truly a fantastic experience from start to finish. To say our time spent with them was life changing is a vast understatement. We came out transformed people on the other end of our week."

– Deanna McLintock
The experience has been wonderful, something that my soul has been longing for for a long time and I've finally come to the right spot. The creator definitely had the right people for me take my first steps in my spiritual journey. I will never forget this; this will just stay with me for all eternity. It's been wonderful and I have no words to express. It's been just amazing. I feel alive again. I think that for anyone who is looking to bring spirit and love into their lives then this is the perfect journey for that."

– Retreat participant in a group of 6
My wife and I came here on a spiritual quest and we found it with you. It was everything we were looking for–the respect for the vortex and the planet and God. Thank you from our hearts."

– JM, Lancaster, CA
Contact us today and we'll help you create your own unique,
unforgettable and life-changing Sedona vortex retreat experience.
(928) 282-0993 call us today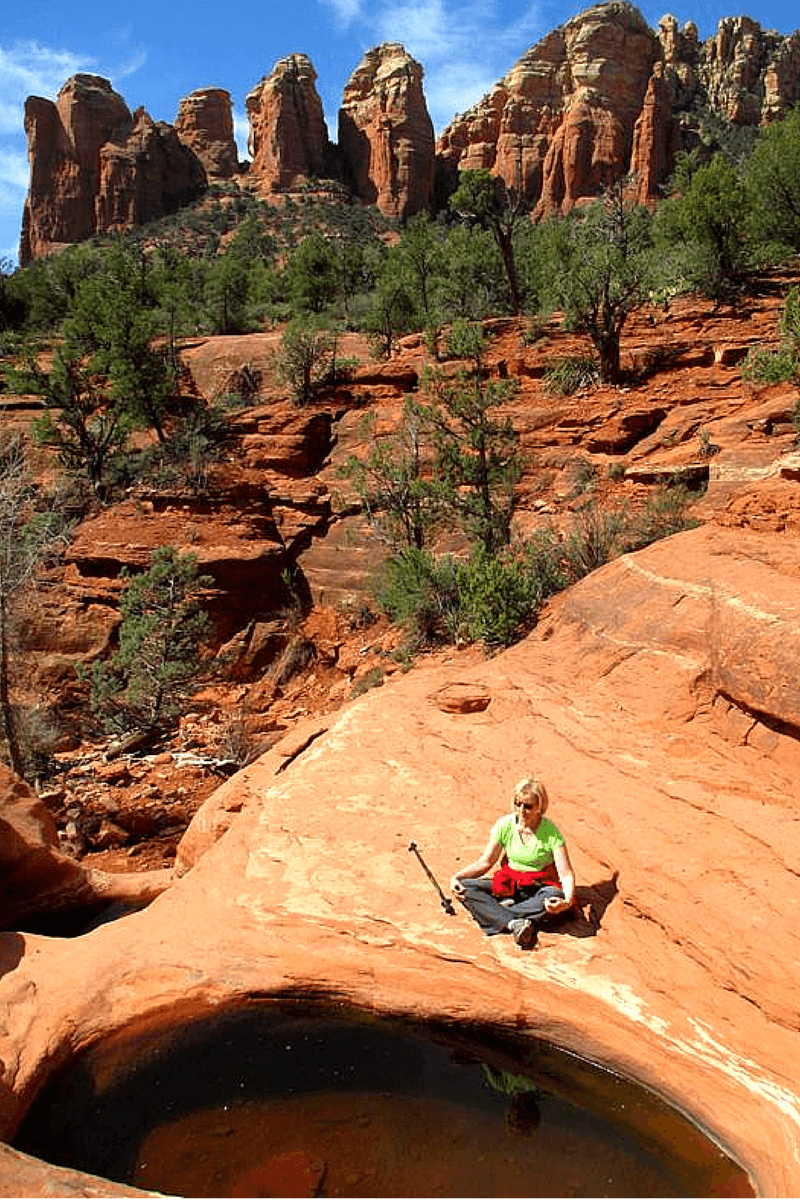 *Retreats are a minimum of 2.5 to 3 days and start at $990.
There is truly nowhere else on earth like Sedona, Arizona. It's a unique and special place on the planet where people can come to accelerate spiritually and come into greater wholeness.
And since there are only a handful of moments in life that you will end up calling "the best moments of your life," why not make your trip to Sedona one of them?

Allow us to guide you in creating the experience you are really coming to Sedona for.
I am holding space for your Sedona vortex acceleration!
Many blessings,

Sedona Vortex Retreats is permitted by the Coconino National Forest to provide retreats in Sedona, Arizona wilderness areas.
Sedona Vortex Retreats is a member of the Sedona Metaphysical Association and the Better Business Bureau.