The Sedona Couples Retreat: An Opportunity to Reconnect and Go Deeper with Each Other
---

Our Sedona Couples Retreat is an opportunity for you and your beloved to reconnect in a deeply loving way in a powerful, uplifting and inspiring environment. The Sedona vortex energy intensifies everything–and it will intensify your love and renew your connection and commitment to each other. The Sedona Couples Retreat is private and is available year round.
My wife and I came here on a spiritual quest and we found it with you. It was everything we were looking for–the respect for the vortex and the planet and God. Thank you from our hearts. " –JM Lancaster, CA
---
The Sedona Couples Retreat Includes:
A Vortex Tour and Couple's Counseling
Learn all about the energies of the vortexes, how they will be affecting you during your stay, and how to harness their energies for growth and clarity in your life. Set strong intentions for your own and your relationship's growth and spiritual expansion. Our shamanic guide will counsel you on ways to clear the past and welcome the future with an open heart and big love.
(2.5  hours)
Couple's Dosha Consultation
You and your partner will have a private session with our Ayurvedic consultant to learn about your own unique dosha and your partner's dosha and how they affect your interaction with one another. This information is very revealing–you will definitely get a few "ah ha!" moments. The practitioner will share with you tools to gain balance and harmony with each other and a deeper understanding and compassion for your partner.
(2 hours)
Two Private Sessions Each of:
Jin Shin Jyutsu Healing Sessions
Jin Shin is a powerful and highly effective healing modality from Japan. Our Jin Shin therapist, Aurora, is a master of this technique. Your sessions will take place in your secret little garden healing retreat. She will share with you techniques to gain peace and harmony and pain relief at home. This is a profoundly relaxing and deeply healing experience.
(60 minutes each)
Spiritual Counseling
It's time to look at your life from a spiritual perspective. What's really important and why are you here? Get a whole new take on life and return to your world with a great attitude. It's time to reflect on your relationship from a spiritual perspective.
(60 minutes each)
You will complete your Retreat with:
Completion Counseling and Ceremony Session

     T ime now to integrate what you have learned together.  You will celebrate the growth you have experienced, the clarity you have gained and the insights into each other's hearts and minds.  (90 minutes)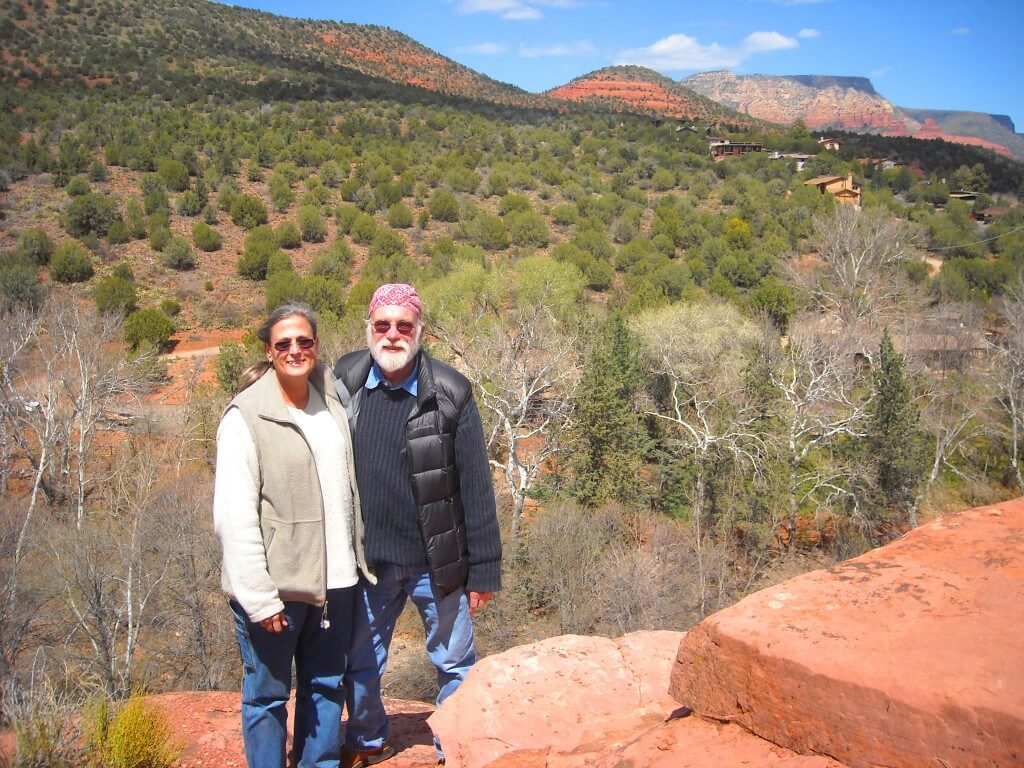 ---
A week ago we met Akal and he changed our lives forever. Thank you for coming into our lives. Thank you. Thank you. Thank you!" — Lindsay & Randy, California
---
As an added bonus, you will also receive a welcoming packet with a Gratitude Journal (so you can each express what you love about the other and are grateful for on an ongoing basis) and a bottle of our specially blended Sedona Smudge.
The Sedona Couples Retreat is 2 to 2.5 days in duration.
$1,200. per couple
(Accommodations and meals not included. We can make recommendations and assist with booking lodging if you like.)
---
A Very Special Touch You May Want to Add
You might also like to add a very special experience to your Sedona Couple's Retreat. We suggest:
A Vow Renewal or Commitment to Your Life Together Ceremony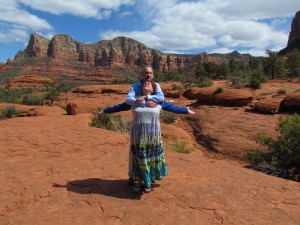 Why not add a vow renewal or commitment ceremony to celebrate all that you have learned about each other and and all the love you share between you? What a way to finish your Sedona couples retreat on a love high! We'll help you create a ceremony the reflects your love and experience and celebrates your strengths and gifts as a couple. A photographer is included to take 120+ photos (you'll receive a CD of photos), plus a certificate suitable for framing.
Add $440 to the retreat package:
Total $1,640.
Find out about our Sedona weddings and vow renewals.
---
Additional Sessions
You may also like to add one or more of the following sessions:
Reiki
Japanese healing technique for stress reduction and relaxation that promotes healing and is deeply profound and moving. Amazingly relaxing, healing and restorative, Reiki is used in many hospitals to enhance and speed healing and give comfort and pain relief.
(60 minutes)
Massage
Deeply relaxing, regenerating and therapeutic. Choose from Swedish massage, deep tissue massage, sports massage, aromatherapy or cranial sacral therapy. Couple's massage is available, too!
(60- and 90-minute sessions)
You may also choose to add a Sedona vortex tour to your retreat or any of our 20+ optional sessions.
---
The Sedona Couple's Retreat gives you and your beloved the time and space to connect deeply with one another while magnifying your love in the Sedona vortex energy. To gain more insight about what the Sedona Couple's Retreat

or any of our

Sedona retreats can do for you, call us at (928) 282-0993.