The Sedona De-Stress Retreat Will Make You Feel Better than You Have in a Really Long Time
---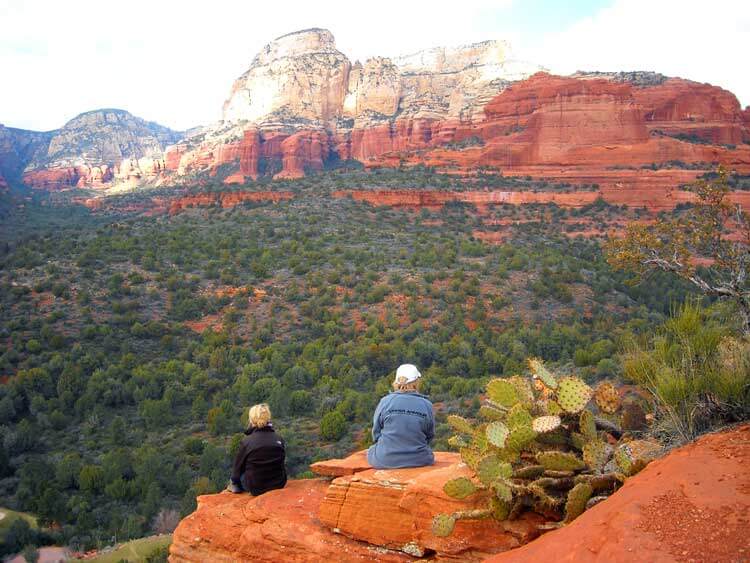 The world is moving so fast. We rarely have time to process all that we experience. Daily life, jobs, family–they all take their stress toll. And that can be very distressing.
Why is it that most people go on vacation anyway? Ideally, it's to take a complete break from your every day life to renew and recharge your entire being. And although shopping and eating out and seeing the sights can be immensely enjoyable and even relaxing, there are much more effective things you can do to achieve the deep and profound relaxation of body, mind and spirit you know is possible.
The Sedona De-Stress Retreat offers you an opportunity to step out of the raging river of life and spend a little "me" time in the tranquil energy field of Sedona, allowing your stress to melt off you and bring great peace and inner balance to your body, your mind and your life.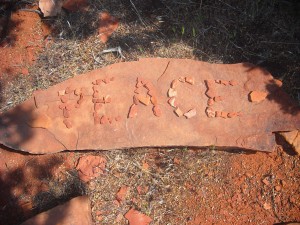 You'll learn valuable techniques for de-stressing all aspects of your life. You'll have time to relax and regernerate your over-taxed nervous system. You'll experience being in the moment and in the healing energy of nature. You don't have to let stress get the better of you. The Sedona De-Stress Retreat will empower you to be a proactive–rather than a reactive–being.
And that means you'll return to your world with renewed energy, enthusiasm and the tools to navigate and manage your life with ease and grace.
---
The Sedona De-Stress Retreat Includes:
A Vortex Tour with an Aura and Chakra Clearing
Learn all about the energies of the Sedona vortexes, how they will be affecting you during your stay, and how to harness their energies for growth and clarity in your life. Set strong intentions for your own personal growth and stress relief. Experience a welcome clearing and cleansing of your auric field, sweeping away the debris of daily life, as well as a cleansing and tune up of your chakras, the body's energy centers.
(3 hours)
A De-Stress Your Life Coaching Session
Learn valuable tools for removing and managing the stress in your life, including visualization techniques, and prioritizing and changing perspective. Identify stress and stressors and discover what you can do to shift them and your reaction to them.
(2 hours )
A Healing Session
Jin Shin Jyutsu is an ancient healing modality reborn in Japan. Aurora, our practitioner, is one of the best in the world and highly respected and loved in Sedona. This is a session like no other! You will find it deeply relaxing and highly effective. And Aurora will send you home with self-help charts so you can continue to experience the relaxing effects at home.
(60 minutes)
Meditation and Dosha Tour
Our Ayurvedic specialist will ascertain your dosha or personality type and show you in the temple landscape of Sedona how to gain peace and master your dosha through asanas, breath work and meditations, giving you valuable tools to navigate the stress of daily life. Adding a daily practice of very simple breathing techniques and quick easy-to-do meditations will bring great peace and joy to your life. Learn how to center and ground yourself as you step into the "I" of the hurricane around you.
(2 hours)
The Sedona De-Stress Retreat runs between 2 to 2.5 days long.
$999. (one person)
$1,750 (2 ppl)
$2,500 (3 ppl)
$3,250 (4 ppl)
Plus applicable taxes and 20% gratuity
Plus applicable taxes and 20% gratuity
(Accommodations and meals not included. We can make recommendations and assist with booking lodging if you like.)
---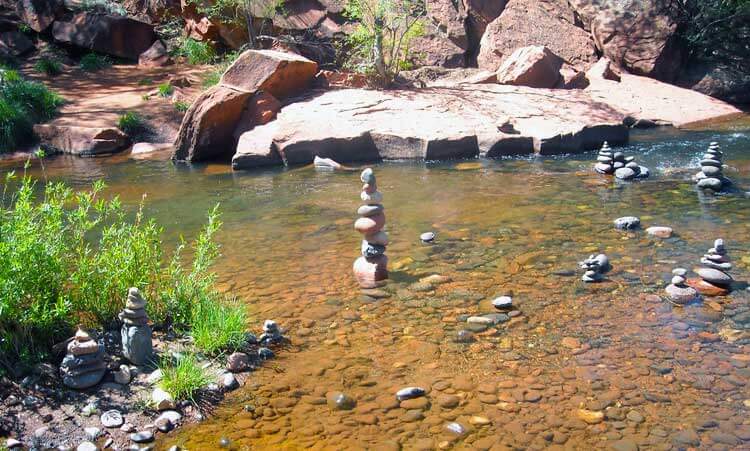 ---
Sessions You May Want to Add
You may also like to add additional sessions while you are here. We recommend:
Reiki
Reiki is a Japanese healing technique for stress reduction and relaxation that promotes healing. It's deeply profound and moving, amazingly relaxing, healing and restorative. Reiki is used in many hospitals to enhance and speed healing and give comfort and pain relief.
(60 minutes)
A Sedona Guided Red Rock Hike
Can't wait to get out on those red rocks and hike? Longing for fresh air in your lungs and a swing in your steps? Want to learn a little about the geology, history, wildlife and local lore? Our guides love nothing more than to get out on the land and share its richness and beauty with you. All hikes are tailored to your ability and comfort level.
Cranial Sacral Therapy
Deeply relaxing, regenerating and therapeutic. A gentle, noninvasive form of bodywork that addresses the bones of the head, spinal column and sacrum. The goal is to release compression in those areas which alleviates stress and pain.  Cranial sacral therapy seeks to restore the natural position of the bones and can decrease  stress from chronic injuries as well as provide relief from migraine headaches, neck and back pain, temporomandibular joint disorder (the inflammation of the joint that connects the lower jaw to the skull) and more.
(60 and 90 minute sessions – $120. & $180.    + 20% gratuity added.  plus tax  Couple's Massage is 90 minute minimum  $180 plus tax and 20% gratuity)
You may also choose to add a tour to your retreat or any of our 20+ optional sessions.
---
The Sedona De-Stress Retreat will not only help you deeply relax and enjoy the best vacation of your life, but will also help you connect with that place of great inner peace which "passeth all understanding" that you'll take with wherever you go. To gain more insight about what the Sedona De-Stress Retreat

or any of our

Sedona retreats can do for you, call us at (928) 282-0993.