Sedona Vortex Experiences Provide Powerful Spiritual Transformation
Sedona vortex experiences are a powerful and transformative way to be in Sedona's vortex energy, world-renowned for its ability to transform, awaken and heal those who enter it. Sedona experiences come in two varieties: those that point out interesting landmarks in Sedona–and those that rock your world by helping you feel the potent energy of Sedona for yourself. Sedona Red Rock Tours gives you a first-hand experience of vortex energy where you will immerse yourself in this powerful gift of nature and learn how to harness the energy to make real transformation in your life.
"A powerful experience that I will never forget." — James
So, what makes The Original Sedona Vortex Experience the experience of a lifetime?
You Definitely Want to Be Out on the Rocks…
Sedona Red Rock Tours is one of the few companies authorized by the US Forest Service to actually take you out on the rocks to the vortex sites and do spiritual work in the heart of the energy field.
It truly felt as if we had an initiation from the rocks that will take us to a whole new level in our healing practice." — Maria, CA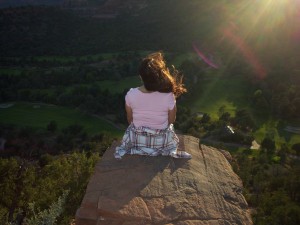 You Want to Have Your Own Unique Experience…
You are a unique spiritual being with a distinct spiritual path–and to have the most profound experience, your choice of Sedona vortex experiences needs to reflect that. Sedona Red Rock Tours doesn't have a memorized cookie-cutter tour. Our guides create your experience around you and your spiritual willingness, your emotional needs and your physical ability. Our guides meet with you to discern which vortex energy field will be best for you to start with…and from there you follow Spirit. And our experiences are private. That means you are never paired with people you don't know.
My wife and I came here on a spiritual quest and we found it on the tour. It was everything we were looking for–the respect for the vortex and the planet and God. Thank you from our hearts." JM Lancaster, CA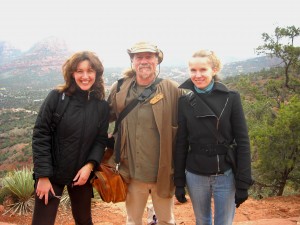 You Want to be with Experienced, Heart-centered People Who Really Know What They're Doing…
Each of our hand-picked guides is highly trained in metaphysics and has extensive experience working with vortex energy. They absolutely love what they do–and it shows. Your guide will work with you intuitively and shamanistically to guide you through the most powerful experience possible.
Our lives are changed forever. Thank you. Thank you. Thank you." — Lindsay & Randy, CA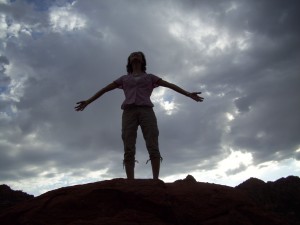 People who have taken our Sedona vortex experiences feel everything from profound forgiveness, to meeting spirit guides, to contacting departed loved ones, to profound physical and spiritual healings. You'll be guided to engage the energy on whatever level you are willing. Our fans are everyone from skeptics to advanced lightworkers. Families have a great time, too. Children eagerly and quickly feel the energy and play with it.
Best experience of our entire vacation. Our 3 children had an unforgettable experience. The experience was the highlight for each of them." –T. Faulk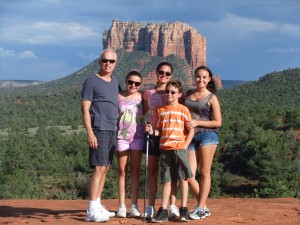 Here's a few more things you should know about Sedona Red Rock Tours:
The hiking required is tailored to your physical ability. If you are physically challenged, then the walking will be limited.
We are the UN-JEEP Tour. You will be picked up in a regular closed sedan vehicle (no bumpy jeep ride with excessive heat or cold) and driven to the sites. We also provide step on guides to go on your car or bus.
We provide water, snacks, sunscreen, rain gear when necessary, blankets, etc. We go in any weather.
This was one of the more entertaining and fabulous things I've done–you are terrific!" — Mike Kovar
Sedona Red Rock Tours was created to assist people who live a fast-paced lifestyle to quickly access the Sedona vortex energy in order to use it to make real and lasting change and growth in their lives. If that sounds like something you'd be interested in, our Sedona vortex experiences provide the opportunity of a lifetime. Join us in the heart of Sedona's vortex energy for a powerful spiritual tour you'll always remember.
---
The Original Sedona Vortex Experience
If you're looking for your own powerful Sedona vortex experience in the midst of the red rocks tailored uniquely to you with a phenomenal guide, then you're ready for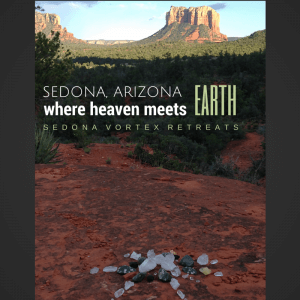 The Original Sedona Vortex Experience. No one else does it like Sedona Red Rock Tours.
Experience the extraordinary beauty and power of Sedona and its magical vortex energy. We'll assist you in tuning into and working with the vortex energy to allow insight, inspiration and transformation in your life right in the heart of the vortex energy.
Our tours are private and tailored to your personal and spiritual needs. Our guides meet you at your Sedona area hotel. Tours leave in the morning or afternoon at whatever time is convenient for you. Our guides are highly intuitive and once they meet you they know which vortex to visit first and from there you follow Spirit and go where you are called. Every tour is unique and one of a kind–just as you are.
Truly exceptional. Unforgettable." — Jeff & Tara, OH