LONG DISTANCE – PHONE SESSIONS AVAILABLE!
Everyone needs a little help now and then: to find clarity, to navigate through difficult situations and to remember who you really are.
People tell us time and again that what they experience during a Sedona Vortex Retreat is transformational and life-changing. Profound shifts happen deep within your being when you're in the vortex energy, especially with the facilitation of our keenly intuitive, heart-centered Shaman, Akal.  He's been doing this for a long time and is amazing at what he does. What's more, he loves helping you open to your greatest possibilities.
So much so, in fact, that our retreat-goers are often reluctant to leave the feeling of joy and elation that comes with the expansion of consciousness that they experience while on retreat. Not to worry, however. Akal, our shaman, is available to assist you whenever you feel the need.
You see, the Spirit of Sedona can be invoked wherever you are in the world and, just by picking up the phone, you can receive the guidance you're looking for when you most need it. You can be reminded of the tools you used while on retreat and discover new ones that will help you through your current situation.
You don't have to leave your retreat experience behind you in Sedona. Spiritual counseling can be used as a touchstone to access the powerful energies you experienced in the vortex energy field, to integrate what you learned there into your "real" life, and as a loving way to continue your inner journey long after your retreat time has ended.
Our Shaman, Akal, is now offering ongoing assistance and spiritual counseling.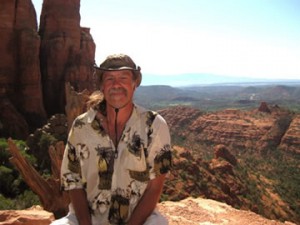 If you haven't experienced a Sedona Vortex Retreat yet–or you'd like to prepare to make the most of your time here–you can book a spiritual counseling session now and allow the energy and Spirit of Sedona to come to you! Avail yourself of the opportunity to work with some of Sedona's most amazing guides while examining your life from a spiritual perspective to make lasting and deeply transformational change.
Check out more about Akal  here.
---
Spiritual Counseling Sessions
Sessions can be conducted by Skype or by phone.
Fee: $150 per hour  (private session)
Fee:  $225 per hour for couples
Schedule a session with Akal by emailing at info@SedonaVortexRetreats.com or by calling at (928) 282-0993.
No one else would have fit the bill. You guys are the best!" — Lou