Sedona Hiking Experiences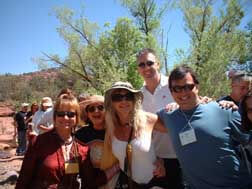 Sedona hiking experiences are for everyone! Can't wait to get out on those red rocks and hike? Longing for fresh air in your lungs and a swing in your step? Want to learn a little about the geology, history, wildlife and local lore? Our guides love nothing more than to get out on the land and share its richness and beauty with you.
Want to visit the most breathtaking vistas?
Curious where the vortexes are and what they can do for you?
Want to explore the hidden secrets of the land and the energy fields?
Want to pick a the brain of a  Sedona expert on everything from metaphysical theory to the best place for Mexican food?
Want to make the most of your time here in Sedona?
Looking for the most fun Sedona has to offer?
"Akal was extremely knowledgeable and personable. I loved the commentary and delivery. I was concerned about my physical ability to see all that was offered. Akal was very gracious with me encouraging me to stretch, respecting my limits, and provided an amazing experience. Our entire party enjoyed the event and recommend everyone book Sedona Red Rock Tours! The best!" –Charlene S.
We'll help you select a hike from our hiking experiences menu that's tailored to your ability and gives you the up close and personal experience of Sedona you've been hoping for.
---
 Our Sedona Hiking Experiences Include

Chapel Trail is a hidden treasure in Sedona. This is a moderate trail with stunning views of Sedona's Chapel, Madonna Rock, Cathedral Rock, Bell Rock and Courthouse Butte. The trail is dotted with several sweeping red rock platforms. The red rock walls form a natural amphitheater behind you with Madonna Rock and the Sisters looming above.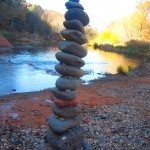 One of the most beautiful trails in Sedona and the world. This hike meanders along Oak Creek under the cool green of ancient cottonwood and pine trees. Cathedral Rock rises up before you with its beautiful red rock spires reaching up to the blue, blue Arizona skies. The nurturing energy of this magnetic, female vortex will unfold you as you hike. Wear your bathing suit for a dip in the sacred waters of Oak Creek–the Ganges of America. An easy to moderate trail.
This is a powerful and majestic trail. The backdrop is awesome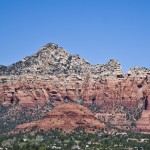 Thunder Mountain and Coffee Pot Rock. This hike takes you to the summit of Sugar Loaf, which is a magnetic vortex balanced in the landscape by Chimney Rock to the West. Sugar Loaf is the very heart of America.  Ascending to the summit takes you on a personal journey from your human heart to the Divine Heart. Embrace unconditional love and a world class view. This is a moderate hike.
This is a great trail because it circles Chimney Rock, so there's no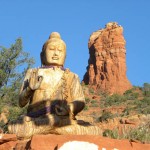 retracing your steps and something new at every turn. There are fabulous vistas of Cathedral and Sugar Loaf and Thunder Mountain. This is a very moderate trail and it's possible to take a quick side trip on the way back and visit the Sedona Stupa.
 Breathtaking!" –Sandi
---
2 hour tour starts at $240
---
3 hour tour starts at $360
---
Or you can Email us at: Info@SedonaRedRockTours.com
To book a tour by phone call us at: (928) 282-0993
We also offer more extensive retreats.
---
In addition to hiking experiences, we also offer The Original Sedona Vortex Experience, other Sedona experiences, as well as Sedona retreats.
"Our entire experience of Sedona Red Rock Tours was EXCELLENT. Iala provided superior customer service from our first call answering all of our questions continuing through the follow-up after our tour."