Watching a sunset in Sedona, Arizona can be a near-spiritual experience. With the natural beauty of Sedona, where the majestic mountains meets the desert. Sedona is well-known for its famous red rock formations, and the sun rays during sunset puts Sedona's natural beauty to a much higher level as the vibrant warm colors of the landscape glow against the colorful Sedona sky.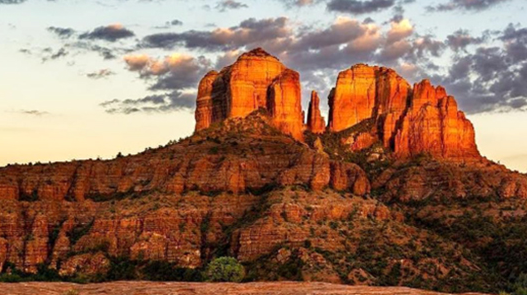 What a view: Sedona ranked among best spots to watch sunset worldwide
If you live in Arizona, it's easy to get accustomed to the natural beauty of the state. Sedona, the home of the magnificent red rocks, was recently ranked among the best spots in the world to watch a sunset. Travel and Leisure ranked the town among the 12 best places to… Read more at KTAR.com
Among all of Sedona's unique beauty and pleasures, two of the simplest and most satisfying are its incredible sunsets and beautiful sunrises. It's nature at its very best, and Sedona, Arizona is one of the best places on earth to intimately connect with nature.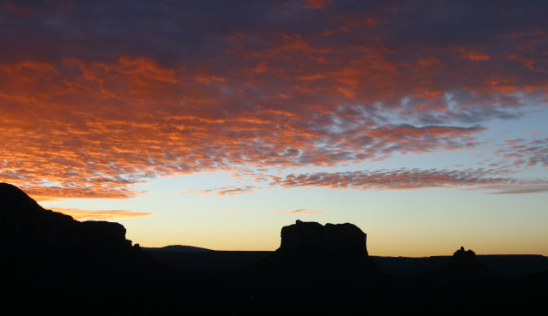 Best Sunrise/Sunset Spots in Sedona
Between the elements of cloud formations, which include everything imaginable in the "you have to see it to believe it" category, and the quality of light that filters through the sky and clouds to create a living, breathing impressionist painting, or maybe one of exquisitely intense colors that flame and flicker in the sky, your visit cannot be complete without including a sunrise or sunset watch on your itinerary… Read more at The Call of Sedona
PHOTOGRAPHING THE AMAZING SUNSET ∫ VLOG4
This sunset was one of the most incredible sunsets ever in Sedona! A crazy day of storm weather and great photography. Enjoy coming on the journey with me to capture a beautiful sky and rock formations in Sedona… Watch it here