Sedona is very famous for its vortexes. A vortex is a place where there is said to be a metaphysical energy of some sort. Open-minded visitors and New Age types feel an energy and a sense of oneness and peace with the universe.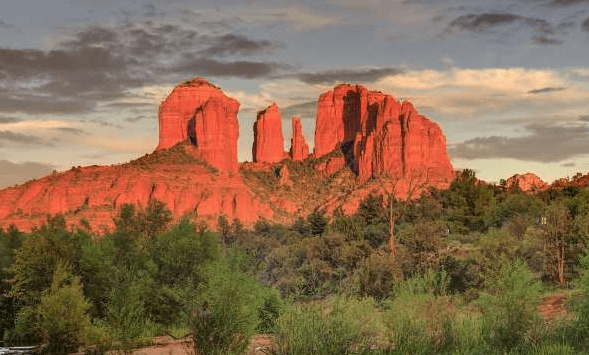 Caught up in the vortexes of Sedona, Ariz.
Sedona's beauty steals the words right out of your mouth. The surrounding landscape is jaw-dropping even at those flat-light hours of the day. The layered red rock formations rise from the scrubby rolling hills and, as the day wanes, the colors become increasingly more saturated. At night, thanks to minimal light pollution, the sky is a blanket of stars. There is no need to go hunting for inspiration or… Read more at SFGate.com
Most people flock to Sedona, AZ are on somewhat spiritual quests or journey. They come for the New Age spiritual vibe, set against a backdrop of clear blue skies and red sandstone rocks.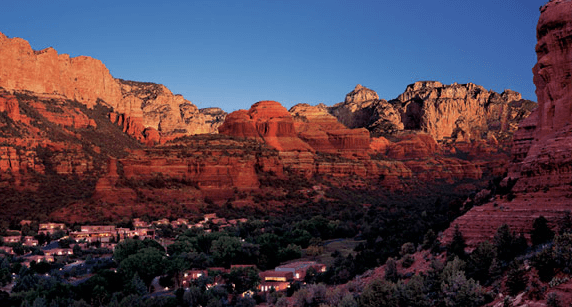 A skeptic finds inner peace in Sedona
The three psychics — call them "intuitives," please — crowd around the "aura" photo. The Polaroid print supposedly captures the energy field surrounding a person, and this one is deep blue, with some purple and magenta. It looks like a 1960s album cover — but to these spiritual guides, it's pure magic… Read more at CNN
Sedona Energy Vortex: Introduction To Energy Vortexes
Welcome! I'm so happy you're here! Thank you for allowing me to provide you with remote and direct energy healing from the powerful energy vortexes in Sedona, Arizona. Here's a quick introduction to my healing series… Watch here