Sedona, locals calls it: "A cathedral without walls." Almost 3 million visitors come to Sedona every year, situated among the towering and magnificent red sandstone rock formations. Most of these visitors are pilgrims on a spiritual journey headed to Sedona in search of spiritual renewal.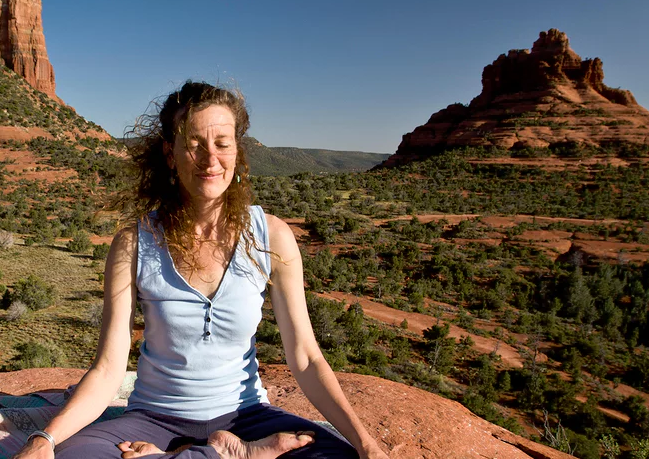 Spiritual Sedona: the Arizona town bursting with positive vibes
Sedona has no major churches, no relics, no established holy sites. But what it does have are "vortexes" – a series of unmarked points around Sedona's various cliffs that locals and visitors alike imbue with new-age significance. Where that significance comes from – like the actual number of vortexes in Sedona, which varies from guide to guide – is subject to debate… Read more at The Guardian
Sedona is home of these magical spots called vortex. It is in the towering red rock formations where these magical spots are located. Sedona is a word used to mean "sacred site."
Sedona, Arizona is a place where abundant natural beauty and spiritual energy of connectedness merge.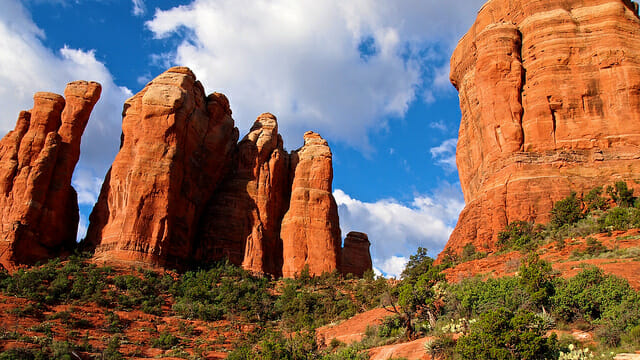 The Vortex Phenomenon: New Age meets the Ancient World
Sacred places are divine creations, and you can define "divine" any way you want. People from many different faiths experience something special in Sedona. It isn't about religion; it's about spirit. Any place can have its own energy, and in the vortexes of Sedona, many people find that feeling of connectedness that so many of us long for… Read more at Elephant Journal
Cathedral Rock Sedona Hike: an Arizona vortex! | with Sage Canaday and Sandi Nypaver